List of Best Books Required For APSC Prelims
1.
General Studies Paper 1 for APSC/UPSC By Shri Shiv Das Meena (IAS) & Mr Tushar Taneja Published By Union Book Publication (UBP) 2nd Edition
SALIENT FEATURES OF THE BOOK
1. BASED ON NEW AND UPDATED SYLLABUS.
2. TOPIC WISE CONTENT BASED IN SYLLABUS.
3. SPECIAL NOTES ON ASSAM.
4. MORE THAN 5000 MCQ SOLVED.
5. CURRENT AFFAIRS (NATIONAL & ASSAM). EASY TO REMEMBER CONTENT.
6. 7. COVERS ALL IMPORTANT EVENTS/ SCHEMES.
8. MUST FOR APSC CCE, UPSC & OTHER STATE LEVEL COMPETITIVE EXAMINATIONS OF ASSAM.
1. Assam History:
1.1  The History of Assam By P.N Dutta:
The History of Assam By P.N Dutta consists of 3 parts namely Ancient Assam, Medieval Assam, Modern Assam.
Ancient Assam
Medieval history of Assam
The modern history of Assam
Art and Culture of Assam
Assamese Literature
Topics Described and MCQs available
Assam History, Art and Culture By Shekhar Bhattacharjee book beautifully describes topics and also contains MCQs to practice well. The book is useful for APSC and other various exams to know more about Assam History and its Art and culture.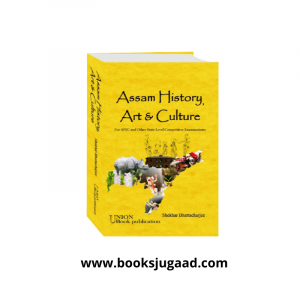 History of Assam by Sir Edward Gait is a go-to book for APSC and other state-based exams of Assam.
2. Indian History:
It discusses various political, social, economic and cultural dimensions of India's recent history.

Various political parties and their handling of the affairs of their time has been elaborated.



2.2  A Brief History of Modern India by Spectrum
3. Assam Geography:
Assam: A Geographical Profile By Taher & Ahmed is the crucial book to know about the Geography of Assam. The book is helpful for APSC and all other department and state-based exams of Assam to impart the Knowledge of Assam Geography.
General Studies Paper on ACS/APS by Ashok Publication is designed based on the New Syllabus of APSC Prelims and Mains Exam. Consists of questions based on the Geography of Assam, Biodiversity, Environment and Disaster Management.
4. India Geography:
Completely revised book with latest amendments in India's Administrative boundary for the newly designated UT of Jammu and Kashmir and Ladakh.

Based on the current UPSC syllabus, strong in theoretical concepts, supplemented with additional original maps and diagrams.

Updated data and statistics.

Revised chapters on current affairs with topics like Urban disasters, cyber-crime and social media.

Thoroughly revised content on Niti Ayog, Integrated watershed development programmes, Government schemes and initiatives, National New Mineral policy 2019.

Thoroughly revised chapters on Regional Development and Planning, Agriculture, Minerals and Resources, Transport and Communication systems in India.

Content represented in the form of mind maps, flowcharts, tabular format and statistical techniques for better understanding.



5. Economics:
 Revamped introductory chapter with latest national income estimates

Substantially revised chapters on Inflation, Agriculture, Industry, Infrastructure and Services with new issues added

Revised and updated chapters on Development Economics, Economic Reforms, Human Development in India along with the incorporation of the latest Human Development Report 2019

Student-friendly features like a Glossary of relevant terms and Multiple-Choice Questions together with Model Answers have been updated and revised based on the relevant burning issues and the latest changes.
6. Polity
80 chapters covering the entire Indian political and constitutional spectrum along with relevant appendices

Chapters rearranged as per the latest pattern of the examination

Coverage on the recent developments in Jammu & Kashmir and Ladakh, Constitutional Interpretation, Judicial Review and Judicial Activism

Updated previous years' questions and revised practice questions for both Preliminary and Mains examinations

 A one-stop reference for the Civil Services aspirants, students of Law, Political Science and Public Administration

Link: https://booksjugaad.com/product/indian-polity-by-m-laxmikant-6e/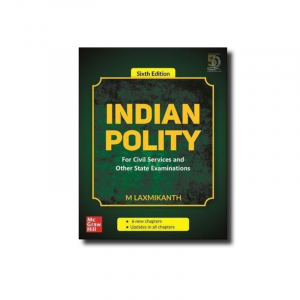 6. Assam Year Book
By Salient features of the book:
A detailed description of Assam state: Geography, History, Biodiversity, Economy, Polity and many other important chapters included.
A large number of MCQs are added in every chapter, 2000 plus MCQs are added in total.
A chapter on some famous Assam personalities included.
Brief information on N.E. States are also given.
Link: https://booksjugaad.com/product/assam-year-book-by-dr-rohini-kr-baruah-biswajit-nath/
The book is specially designed to cater to the need of students for APSC and various other state-based exams of Assam. In Assam year Book, subject matters have been discussed broadly to add the value of a wide spectrum of knowledge for students.
7. Assam General Knowledge
7.1 Assam GK Book 2022 (Subjective + Objective) By UBP
This book is useful for APSC and all-state based exams of Assam.
It has both a subjective and objective form.
The book is prepared by taking care of current affairs till July 2021.
Contents:
APSC 2018 Prelims Solved
Assam & Geography
Assamese Literature
Assam History
Inscription of Assam History
Important Places, temples, stars,
What and Where
First in Assam / First Assamese
First in Assamese Language / Literature
Some Geographical Epithets/ National Highway
Northeast
Abbreviations
Miscellaneous
MCQs with APSC General Studies (Pre) 2018
Questions paper solved
State / Central Government
Current Affairs:
Latest Current Affairs, Union Budget 2021-22 Economic Survey 2021, Assam Budget 2021-22
8. An Introduction To Assam GK By Sailen Baishya
KEY FEATURES
1. Simple and easy to understand the language
2. Facts and figures presented using appropriate pictograms, graphics and tables for simplified learning
3. In-depth analysis of state's: Geography, History, Environment, Economy, Polity, Science and Technology Advancement etc
4. Facts-Master the statics and relate it with the dynamics of current affairs wherever possible
5. 2 sets of Mock Test Papers with OMR sheet at the end to provide aspirants with the real-time exam interface
6. State's Monthly Affairs have been provided in the online supplement
9.  Previous Years Question Papers
The book consists of G S Solved Question papers from 1996-2018. Along with 30 practice Test paper to help you in upcoming exams. Also, How to prepare for APSC prelims has been added to give a glance of APSC exams, methodology and its success marg.
Note: These are suggested Books, more books are available HERE. Click Here